Intro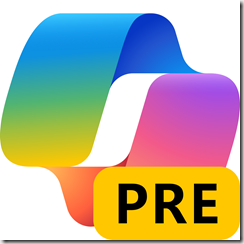 October is an exciting time in the Windows platform, with the ability to kickstart your Windows 11 experience with AI-powered features. Copilot in Windows bring you exciting capabilities to enhance your creativity and productivity. With Microsoft 365 CoPilot still a ways out for everyone outside of Enterprise Licensing channels, dipping your toes in some of the features that are here and now is the way to get exposure to complementary tools.
But until its widely available through update channels, the only way to get access to this exciting new build is though the Windows Insider Program. I've had a number of customers ask how to get access NOW, and there are some caveats that must adhered to – these are spelled out in this guide!
Option 1: Install from ISO
If you have a machine you can build from scratch, deployment via ISO is going to be your best option.
To get started, hop over the page: Download Windows Insider Preview ISO (microsoft.com)
Scroll down and in the dropdown, select the Release Preview Channel of build 22631: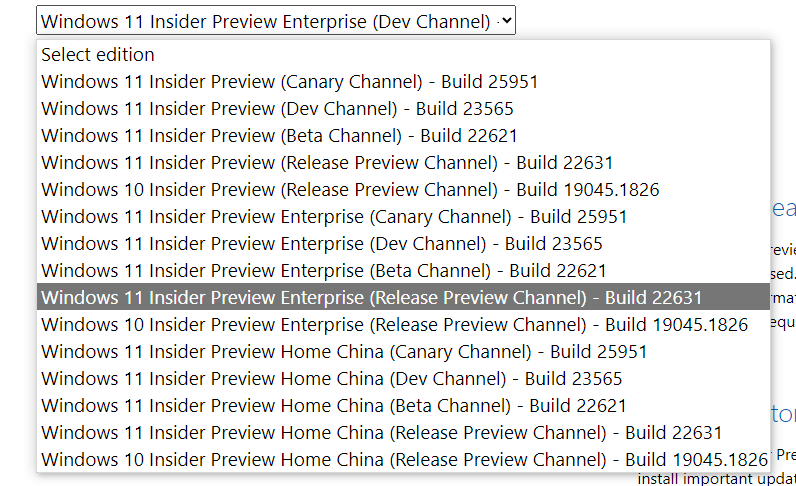 Select your language, then start the download!

Your file should look like this:

From there, I like to use the Rufus tool to quickly and easily create a bootable USB drive with my ISO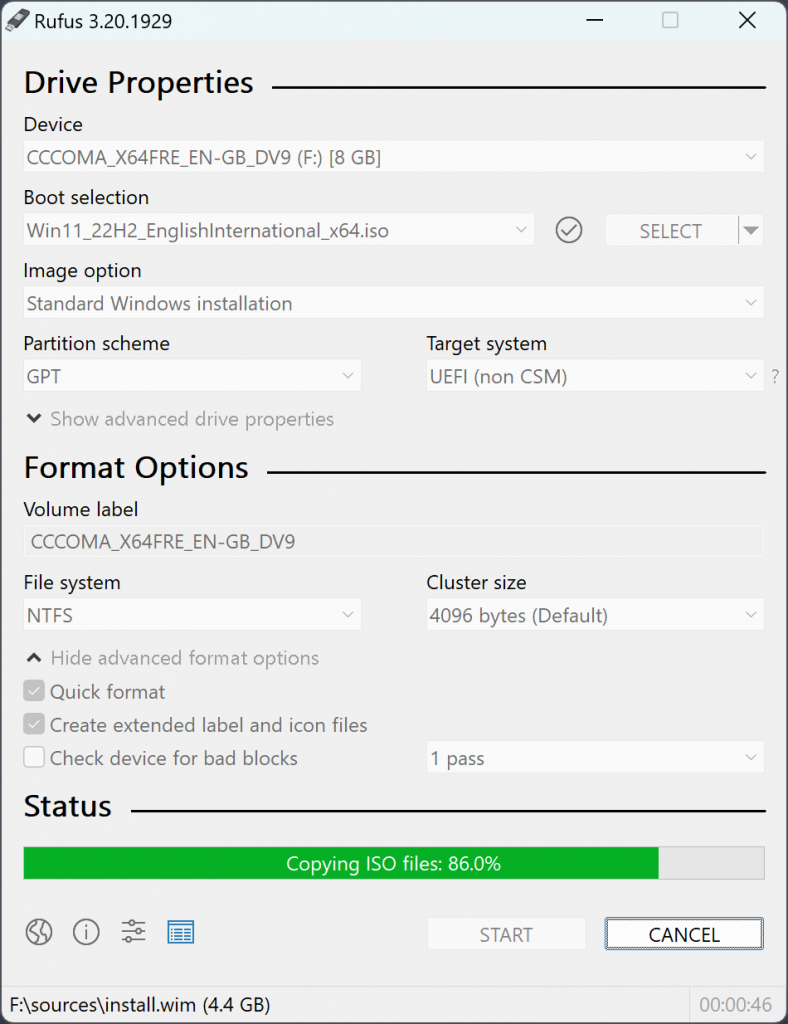 From there, its off to the races!
Option 2: Windows Update
IF you have an existing machine that you're looking to update without the scorched earth approach, you'll want to leverage Windows Update to make this possible using the following steps:
Check your update ring
Either as an IT administrator or working with your IT team, be sure you're in the right update ring.
IF you're applying the Retail Channel, it operates on a delayed cycle and you'll never have success picking up the updated version.
You need to be in the "Windows Insider – Release Preview" ring for success after you've joined the insider program.

It's futile to change these settings via the registry (which is possible) however your company policies will revert this back to what is applied.
Register for the Windows Insider Program online
https://www.microsoft.com/en-us/windowsinsider/register
You need a Microsoft account – using your Work account is going to be the BEST choice (and tied to you Azure Active Directory login)

Agree to the Terms & Conditions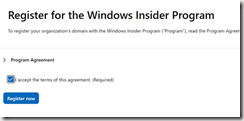 Once you've registered, you're ready to take off!

Enable Windows Insider Program settings
You'll be shifted to the flighting URL
https://www.microsoft.com/en-us/windowsinsider/for-business-getting-started#flight
There are 2 "gotchas" here:
1. "You must be running a licensed version of Windows on your device" so you wont be able to use a trial version in a test VM (hint: it must be activated).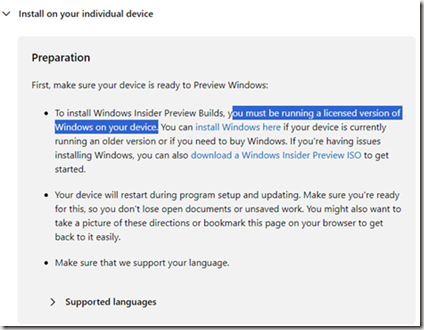 2. "You must be an administrator on your device to see this setting", so you'll need to be logged in with proper credentials on your device to see the "Windows Insider Preview" settings blade in Windows Update
If you meet those criteria, you're ready to hit Open Settings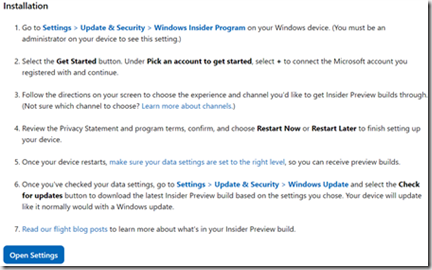 Once your "flighted", you'' be prompted to reboot.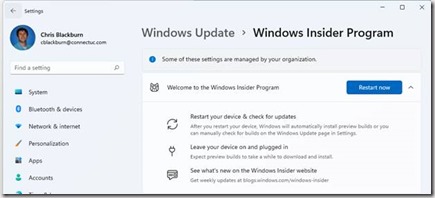 Once complete, search for Windows Update settings again and go to the Windows Insider Program blade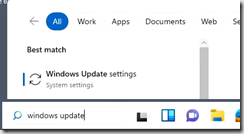 You might see that you're on the latest build of Windows 11 – this is normal.
So let's take a step back and check for updates.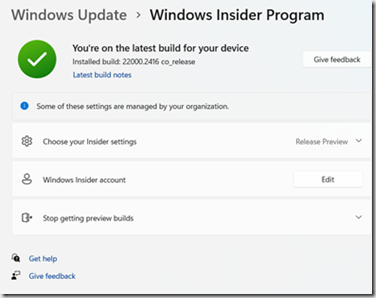 Install the new Build
After you've checked for updates, you should see 23H2 available for Download & install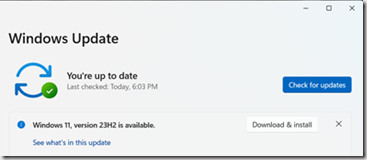 Reboot and Activate Copilot
Once you've installed the update, right-click on the taskbar and select Taskbar settings
Move the slider over to activate Copilot (preview).
You should see the icon on the taskbar to activate the Copilot panel, or you can also click WIN + C to activate it.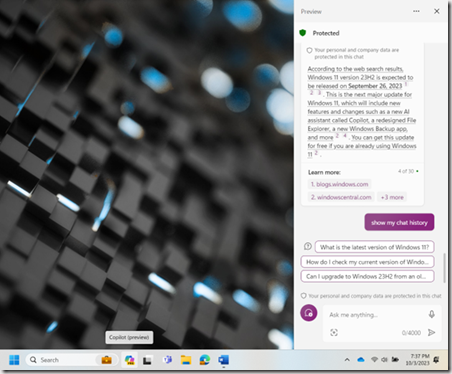 In Closing
Windows 11 AI-enabled features are just the tip of the iceberg of the exciting business process improvements that Microsoft clients are beginning to start leverage NOW and more over the coming months. Be sure to follow my journey working with clients to bring the future of work to their organizations.